Orange Park and Deland Bankruptcy and Workers' Compensation Attorney, Tony Turner with the Law Office of Tony Turner graduated from Florida State University College of Law in 1991 and began practicing law in the area of workers' compensation. Initially, as an assistant county attorney with Hillsborough County handling their workers' compensation cases, attorney Tony Turner was responsible for advising Hillsborough County Commissioners on the state of the workers' compensation law, set depositions of expert witnesses, take the cases to trial before the Judge of Compensation Claims, write and argue appeals before the 1st District Court of Appeal and set reserves to settle the medical and indemnity portion of the injured worker's case.  It wasn't until employed with Morgan and Morgan that Mr. Turner found his true compassion, advocating for those that have been injured during the course and scope of their employment.
"The Law Office of Tony Turner" in 2001 after Mr. Turner left to start his own law firm with a team of lawyers that were dedicated to championing the cause of injured workers in Florida. Throughout his career for over 30 years, attorney Turner never backed down from insurance companies who were bullying or intimidating his clients and wrongly denying them their medical care or lost wage benefits.  Roz Fischer's Beauty Unlimited, Appellants, v. June Mathis, Travelers Insurance Company, Alice's Beauty Salon and Liberty Mutual Insurance Company, Appellees. District Court of Appeal of Florida, First District. (October 17, 1994). An attorney appearing for the Case – Tony A. Turner, Tampa, for Appellants. Judy Warren v. Claims Center – Florida 1st DCA, Attorney appearing for the cases – Tony A. Turner of The Law Office of Tony Turner are but two of the cases Mr. Turner staunchly litigated from trial through appeal, eventually winning and establishing case law. 
The Law Office of Tony Turner has dedicated considerable time and resources representing debtors in bankruptcy ad workers' compensation proceedings.  Attorney Tony Turner has been selected as one of the top bankruptcy attorneys in the Jacksonville area. Let The Law Office of Tony Turner and attorney Tony Turner put their vast experience in litigating workers' compensation claims and filing bankruptcy petitions.  Call now for a free bankruptcy or workers' compensation conference with attorney Tony Turner today.
AREAS OF LEGAL PRACTICE
Attorney Tony Turner has practiced law in the following areas for over 30 years:
Chapter 7 Bankruptcy's
Chapter 13 Bankruptcy's
Foreclosure Defense
Workers' Compensation
Social Security Disability
Personal Injury
Criminal Law
Family Law
Lemon Law
Admiralty Law
Federal Longshoreman Union Litigation
Appellant Law
Wills
Contract Law
Small Claims
Landlord/Tenant Disputes
ERISA
Short/ Long Term Disability Claims
Tax Law
COLLEGE EDUCATION
Florida State University College of Law, Tallahassee, Florida. Juris Doctorate (Law) – 1991.
Florida State University College of Business, Tallahassee, Florida Bachelor in Science, Finance – 1988.
Florida Community College Jacksonville, Jacksonville, Florida Associate in Arts Degree – 1985.
States & Courts Admitted To Practice Law:
The Florida Bar – 1991
The Washington Bar – 2015
United States District Court for the Middle District of Florida – 2010
11th Circuit Court of Appeals
Current & Former Memberships
Orange Park Bar Association
St. Petersburg Bar Association
Hillsborough County Bar Association
American Bar Association
Jacksonville Bankruptcy Bar Association
Saint Johns County Bar Association
Volusia County Bar Association
National Association of Consumer Bankruptcy Attorneys
Awards & Recognitions
BEST BANKRUPTCY LAWYERS IN JACKSONVILLE.
ATTORNEY TONY TURNER – HIGHLY RATED IN BOTH LEGAL ABILITY & ETHICAL STANDARDS. 2013
THE FLORIDA BAR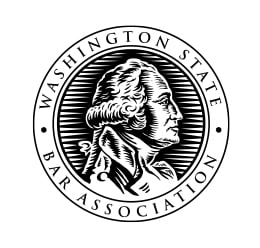 WASHINGTON STATE BAR ASSOCIATION
ATTORNEY TONY TURNER HIGHLY RATED IN BOTH Legal Ability & Ethical Standards – 2014
ATTORNEY TONY TURNER – HIGHLY RATED IN BOTH LEGAL ABILITY & ETHICAL STANDARDS. 2016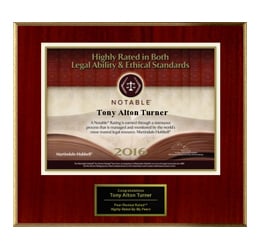 ATTORNEY TONY TURNER – HIGHLY RATED IN BOTH LEGAL ABILITY & ETHICAL STANDARDS.  2016
ATTORNEY TONY TURNER –  VERY HIGHLY RATED IN BOTH LEGAL ABILITY & ETHICAL STANDARDS. 2017