Mr. Turner was born in Alma, Georgia and grew up in Mount Pleasant, South Carolina. He attended and graduated from Wando High School in 1982. While in high school Mr. Turner lettered in wrestling, played football and Church League Basketball. An avid outdoorsman, Mr. Turner returns to the estuaries to fish on a regular basis with his son who is a commercial fisherman. Mr. Turner's daughter dances professionally with a troupe from Miami. She has danced in NYC, Miami and Boston as well as auditioned for the Rockettes in NYC.
While in high school Mr. Turner simultaneously attended College of Charleston. He remains an avid supporter of the College of Charleston Cougars to this day. After graduating from high school his family relocated to Jacksonville where Mr. Turner attended Florida Junior College, which is now known as Florida State College at Jacksonville, where he graduated with his Associate in Arts degree in 1985.
A life-long Seminole Fan and FSU Athletics Booster, Mr. Turner attended FSU where he obtained his B.S. degree in Finance in 1988. He was fortunate enough to be accepted into the FSU College of Law where he graduated in 1991. Mr. Turner passed the Florida Bar that year and began working in the Tampa Bay area. He was employed as a County Attorney for Hillsborough County before working for Morgan & Morgan as an associate. Mr. Turner opened his own practice, "The Law Office of Tony Turner" in 2001. He has dedicated his time and resources to representing debtors in bankruptcy proceedings. Mr. Turner has been selected as one of the top bankruptcy attorneys in the Jacksonville area. He has published articles in legal journals, had oral argument before the 1st District Court of Appeal and had cases published in Florida Southern 2nd.
AREAS OF PRACTICE
Mr. Turner has practiced in the following areas during his 26 year career:
Consumer Bankruptcy
Foreclosure Defense
Workers' Compensation
Social Security Disability
Personal Injury
Criminal Law
Family Law
Lemon Law
Admiralty Law
Federal Longshoreman Union Litigation
Appellant Law
Wills
Contract Law
Small Claims
Landlord/Tenant Disputes
ERISA
Short/ Long Term Disability Claims
Tax Law
EDUCATION
Wando High School – Mount Pleasant, S.C. – 1982
College of Charleston – 1982
Florida State University College of Law – J.D. – 1991
Florida State University College of Business – B.S. Finance 1988
Florida Community College Jacksonville – A.A. – 1985
ADMITTED:
The Florida Bar – 1991
The Washington Bar – 2015
United States District Court for the Middle District of Florida – 2010
11th Circuit Court of Appeals
CURRENT AND FORMER MEMBERSHIPS
Orange Park Bar Association
St. Petersburg Bar Association
Hillsborough County Bar Association
American Bar Association
Jacksonville Bankruptcy Bar Association
National Association of Consumer Bankruptcy Attorneys
Phi Delta Phi Legal Society
National Association of Trial Lawyers
LANDMARK CASES
ROZ FISCHER'S BEAUTY UNLIMITED and National Surety Company, Appellants, v. June MATHIS, Travelers Insurance Company, Alice's Beauty Salon and Liberty Mutual, Appellees. District Court of Appeal of Florida, First District. (October 17, 1994). Attorney appearing for the Case – Tony A. Turner, Tampa, for Appellants. http://www.leagle.com/decision/1994771644So2d127_1735/ROZ%20FISCHER%27S%20BEAUTY%20UNLIMITED%20v.%20MATHIS
JUDY WARREN v. CLAIMS CENTER – Florida 1st DCA, Attorney appearing for the cases – Tony A. Turner of The Law Office of Tony Turner
---
Awards & Recognitions
Expertise Award
Legal Ability & Ethical Standards – 2013
The Florida Bar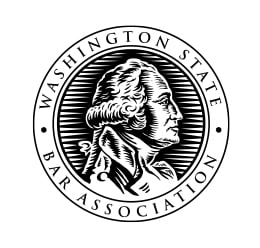 WSBA
Legal Ability & Ethical Standards – 2014
Legal Ability & Ethical Standards – 2015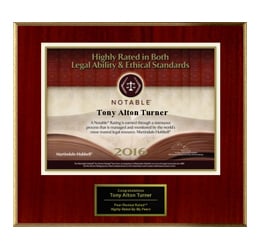 Legal Ability & Ethical Standards – 2016
Legal Ability & Ethical Standards – 2017